Destinations
Family vacations where there is something for everyone make for the best stories and memories.  Whether you are travelling with your children, your siblings, your parents, multi-generations or friends that have become your family, we love to help you make fantastic memories and create experiences for members to enjoy.
In the South Pacific, visit a Moari village, the Glow Worm Caves in New Zealand, ski the majestic mountains of the southern New Zealand island, watch the sun rise over Uluru (Ayres Rock) or visit Auckland, the City of Sails.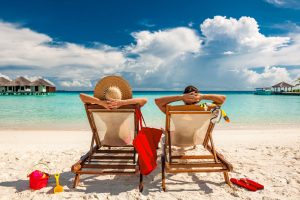 Hawaii is a gem and has something for everyone. Beach time, zip line, luaus, Honolulu nightlife and historical sites such as the Punchbowl and Pearl Harbor.  Hike a volcano or two.  Dip your toes in the ocean and marvel at the white, black, green or red sand beneath your feet. Dine on the multi-cultural cuisine. If you are daring learn to surf.
Ocean cruising is a great way to see beautiful coastlines. Alaska has some breathtaking glacial viewing. In the Caribbean, sail alongside dolphins and Golden Rays then stop to immerse in the Caribbean island's cultures. Go snorkeling or scuba in its warm pristine waters.  In the Mediterranean, visit multiple countries in one vacation.  Sail the fjords of Norway or circumnavigate the British Isles. 
Are you interested in more connections with
your heritage and the Old Country?
Travel Europe by train, plane or automobile.  Experience the charms of places like S. Gimignano or Cinque Terre, Italy.  Taste the delectable delights in Brugges or Heidelberg.  Stand in awe of the beauty of St Isaac's Cathedral or the masterpieces housed in The Winter Palace, St Petersburg, Russia.  Understand the connection to the sea in Galway, Ireland.  Wherever your family hails from, a visit is worth its weight in gold.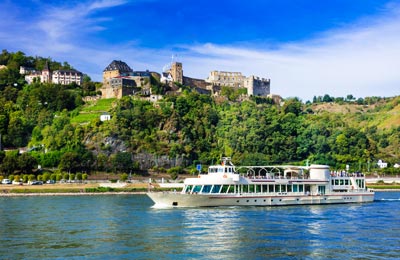 River cruising is for those who want a more in depth immersion into the countryside along Europe's beautiful rivers.  Visit the Christmas Markets, take a foodie cruise or explore the cultural and historical points of interest in the heart of the country.
Want to discover your own backyard?  There are 48 states to choose from. Each has its own personality and spirit to add new favorite foods, activities and places to escape to. Raft the Snake River in Idaho. Peruse Pike's Market in Seattle. Visit the Field of Dreams in Iowa. Step back in time in Williamsburg, Virginia. Become a kid again at a Disney park or Universal Studios.  Take in the bright lights of Broadway.  Find a corner of the world to call your own, even for a short time.